On February 1st  2020, teams of 4 to 6 will have the opportunity of a lifetime: to compete in a full contact wheelchair rugby tournament at the Richmond Olympic Oval. Push4Impact is designed to give participants the chance to try wheelchair rugby in a safe, fun and exciting environment all while raising funds and awareness for BC Wheelchair Sports Association.
This event is open to everyone – able-bodied individuals and those living with a disability. All you need is a team of 4-6 friends or co-workers, a minimum recommended fundraising amount of $2,500 per team, and a fun and competitive attitude.
There's still time to register your team and make an impact in the lives of athletes with disabilities!  To sign up, click here or contact us to learn more at 604.333.3520 ext. 204 or push4impact@bcwheelchairsports.com. 
EVENT SCHEDULE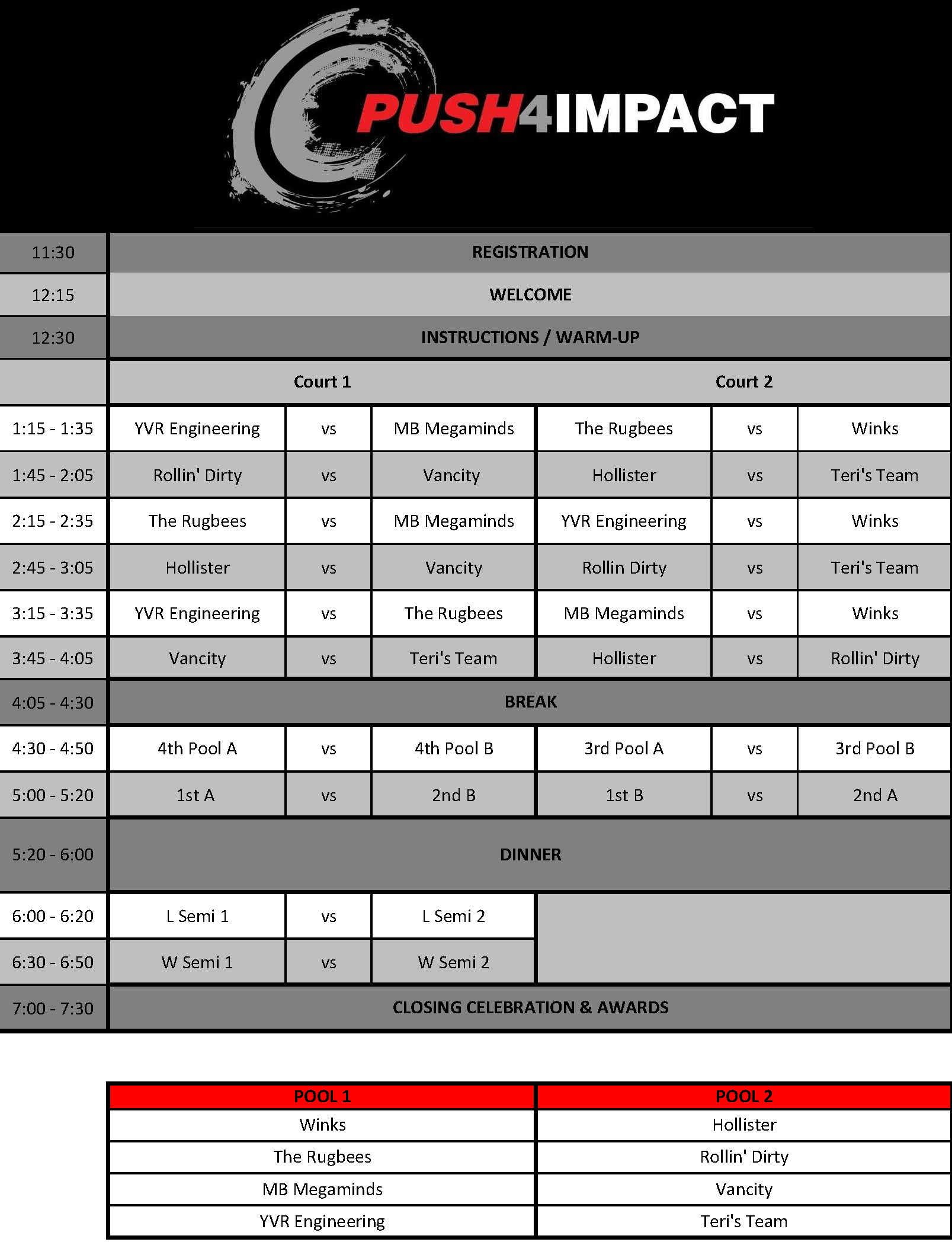 EVENT GOALS
To generate funds so that BC Wheelchair Sports Association can provide access to sport wheelchairs, mentorship and community events for more people
To raise awareness for BC Wheelchair Sports in hopes of attracting additional volunteers, donors and participants
To inspire people to try wheelchair sports and to see the wheelchair as an extension of sport equipment
To have fun and make this an event people want to return to again and again!